Flowers are things that are available seasonally depending on the varieties, and many countries in the world contribute their best part in producing various seasonal flowers. Flower business in one of the profitable business that can make people earn an enough income. It can depend on the trends in the market and the changing behaviours of the customers, cultures and other competencies. Nowadays everything is going online, and people learn the techniques to improve their business revenue by increasing the sales.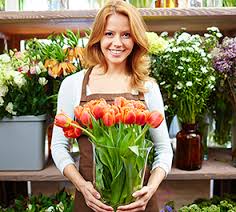 Especially the flower business can depend on the demand of flowers in the markets. Different types of flowers grow in different climatic and geographical conditions. Every species can have its fragrance and importance in the world of flowers. They can be useful in the happiest occasions as well as in the sad moments. In the earlier days, only a few varieties and colours of flowers are available in the flower markets. But now in each variety, multiple colours are available because of the advancements in horticulture. The scientists have been working still in producing many new types using the existing ones.
In every popular place, people can find the floral stores in which they can get varieties of flowers. Depending on the purpose of the occasion, people can pick the flower types, and a florist can better arrange and organize them in a sequence so that they can look lovely. Nowadays people are using the technology and gadgets in improving and enhancing their business opportunities. Using the e-commerce options, they can expand their business sources quickly. Even the floral business can have real improvements using the e-commerce technology. The floral business websites are available in which they can display varieties of flowers with their prices.
Some people can also provide the flower decoration services along with flower delivery to the destination addresses. People can easily visit the websites and can pick their favourite ones and the design pattern in the arrangement of flowers. Every pattern can vary in price depending on the flower types and the method. They can also provide the bulk orders for the supply of flowers in occasions. Every culture and tradition can have its importance with the flowers and depending on the situations people choose the flowers. In most of the countries white represents the sad moments of life, and they prefer white colour flowers in such circumstances.
With the impact of technology, the flower business has been growing worldwide, and people import the flowers from various countries on demand. Especially seasonal flowers have huge a request in the markets, and people can also place the online orders for the supply of bulk flower orders. The primary sources for these flowers are from local gardens and flower markets. Miami is one popular place for the flower business in the world as people can get any variety of flowers from their markets. The flower market is considerable a profitable one these days.